Isha Home School

Isha Home School is the vision and long-time dream of Sadhguru Jaggi Vasudev. Set in the tranquil surroundings of the foothills of the Velliangiri Mountains of the Nilgiri Biosphere, near Coimbatore in South India, the school offers a challenging and stimulating environment for the inner blossoming of each individual, resulting in the well-rounded development of the child.
Isha Home School aims at providing quality education in a home-like environment. Ensuring that fun and adventure go hand in hand with learning, it makes education a process of discovery and joy. The school, in some way, resembles the extended large joint families of the past, wherein each person - whilst retaining his or her individuality- is also an active part of an intimate microcosm of people of different age groups, mental make-up and needs.
With its prominent international faculty, Isha Home School kindles the innate urge within a child to learn and know, focusing on inculcating life values and living skills rather than exclusively emphasizing academic pursuits.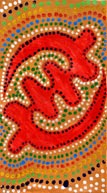 Key Components Include:
Each child addressed as a whole

Home like nurturing environment

Kindling the urge to learn, rather than imposing information & knowledge

Vertical age groups

Natural surroundings for experiential learning

Emphasis on fine arts from around the world

Physical discipline from Yoga, sports, martial arts and dance
for more visit:
www.IshaHomeSchool.org

"Education is about making the child grow with an uncluttered intelligence. An intelligence that is not identified and entangled in religion, doctrine, or prejudice will naturally lead to ultimate blossoming of the individual." - Sadhguru